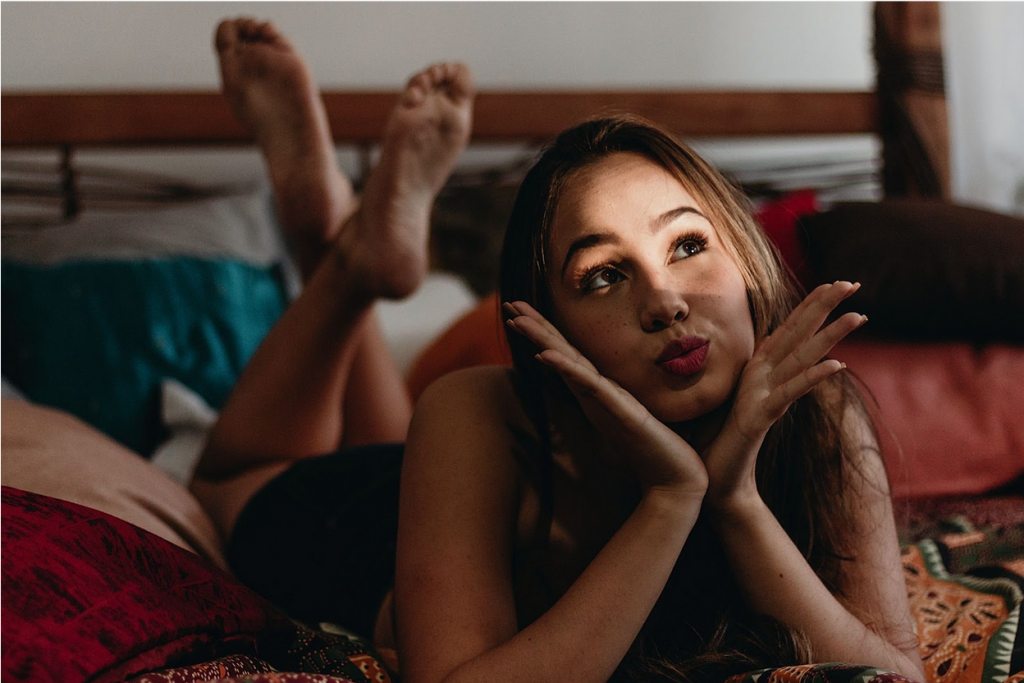 Sexting is the modern-day form of intimacy, and it's no longer limited to just long-distance relationships. With mobile phones being ubiquitous, sexting has become a norm that people engage in to spice up their relationship and express their sexuality. However, not everyone is an expert in sexting, and it can backfire if it's not done right. That's why we reached out to Arousr model Anahathor, an expert in adult chat, to share some tips on how to sext effectively and avoid awkward situations.
1. Start with a Tease
Sexting must be done gradually to build up the excitement. Instead of jumping into a direct message, start with a teasing conversation so you can see how your partner responds. Test the waters by sending suggestive emojis or memes and then gauge the responses before going further. It will make the experience more enjoyable and minimize the chance of unwanted advances.
2. Be Creative
Sexting can be a visual and imaginative experience. Be creative with images and try to describe scenarios that energize your partner's senses. Explain what you're wearing or doing, how it feels, and what you want to do next. The more vivid your descriptions are, the more arousing the experience will be.
3. Communication is Key
Communication is the foundation of any good relationship, and sexting is no different. Before starting to send messages, communicate with your partner about their preferences, likes, and dislikes. It will help to avoid misunderstandings and make the experience more pleasurable.
4. Respect Boundaries
Although sexting is consensual, that doesn't mean there aren't boundaries. If your partner is uncomfortable with anything, respect their boundaries and stop. It's essential to have a clear understanding of when to stop or slow down. By respecting the boundaries, you can create a more fulfilling experience.
5. Keep it Private
Sexting is an intimate experience that's best kept private. Make sure to use an encrypted messaging app and never share pictures or messages with third parties or on social media. Your partner relies on your trust, and breaching that trust can devastate your relationship.
Conclusion
Sexting can be a thrilling experience that increases intimacy and strengthens relationships. However, it's important to follow certain protocols to avoid awkward situations. These tips from Arousr Model Anahathor are a great foundation for anyone who wants to dive into the world of sexting. Remember, take it slow, communicate well, and respect each other's boundaries. Happy sexting!