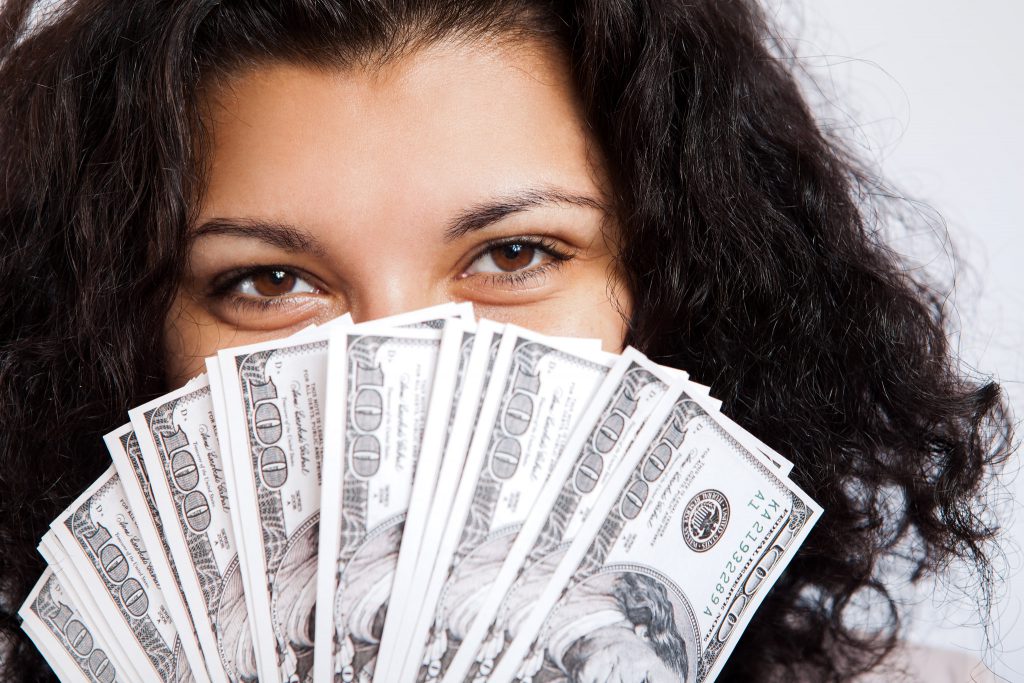 Considering a career in camming? this is the guide for you!
If you have ever heard about successful cam girls who easily earn $10,000 – $15,000+ a month just from tips alone and you have ever thought about becoming one of them, but have wondered, "Where do I even start?" then you've come to the perfect guide! This extensive guide breaks-down what you need to do and consider before starting to perform online, how to get ready to start performing, what your first live session may be like, and key things to remember as you start your new business.
This guide strives to be the ultimate one in 2020 and to not only help you get started but serve a reference while you get your footing in this exciting and profitable field. Read on below and watch as you go from being in the dark to feeling like a pro!
Things to do and consider before starting live shows:
Before you even start buying what is needed for webcam chat, you need to do the smart thing a person does before embarking on any new career–engage in research! There are a number of things that a wise to do and think about before you start streaming your shows, and the most important steps will be listed now!
Think about if you're truly comfortable with camming and what your boundaries are
The first question you need to ask yourself is the most important: Are you comfortable with getting naked in front of the webcam? You maybe have thought about it before, the pluses and minuses, but at the end of the day, if you are not comfortable being sexual on camera for strangers, you probably shouldn't be a cam girl. This is perfectly okay too, as some people just don't want to put themselves out there online for whatever personal reason.
That said, if you have decided you are comfortable enough with your body to get naked and sexual on camera, then becoming a cam girl shouldn't be intimidating at all! With that said, you should consider your boundaries.
There will come a point where someone watching you live may request something you are not comfortable with, and you need to be ready to say, "No." It might be smart to make a list where you note things you are perfectly comfortable with doing, things you MIGHT consider doing, and things you will never do. That way, should someone request anal show, you can be ready to say, "I'm sorry, I don't do that, but I'd love for you to watch me playing with …" to give one example. As long as you know what you won't do, it will be easy to excite viewers with what you will do!
Be aware people you know may learn about your shows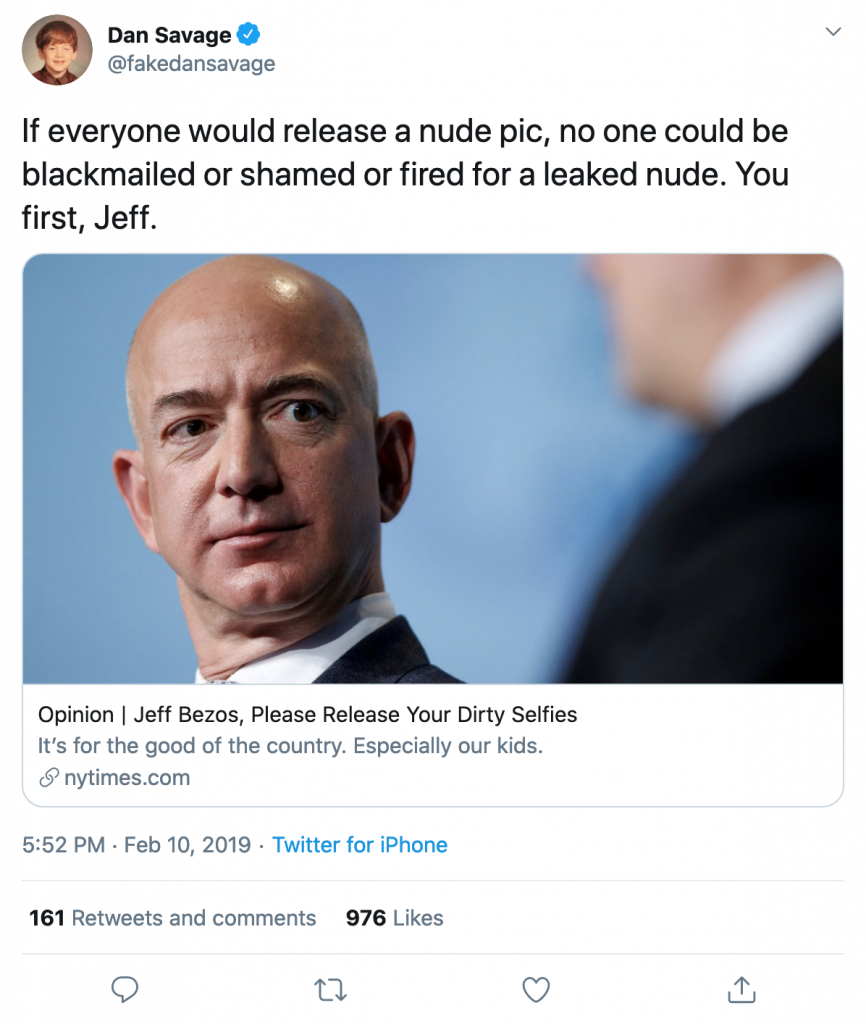 We've seen it countless times that something someone puts online–even under a different name–is traced to them. This is a possibility you should consider when working as a cam model too. It is not inevitable that a family member or friend will discover you are performing live, but considering how so many people look at porn or cams, it stands to reason someone you know may at some point stumble across you.
This isn't a reason to be ashamed, as popular sex columnist Dan Savage has written before about how so many of us have nudes in people's phones or on websites that, " If everyone would release a nude pic, no one could be blackmailed or shamed or fired for a leaked nude." Still, this is a possibility to keep in mind and a risk you need to come to terms with.
If you have a spouse or significant other, check how they feel about your cam business
You are your own person and a boyfriend/girlfriend/husband/wife should not be able to stop you. That said, keeping such a job secret from your partner would be difficult and incredibly stressful. For that reason, you may want to check with your significant other (should you have one) about how they feel in regards to you pursuing this kind of business. Who knows, they may even think it's hot and want to join in, giving you a handy niche! Speaking of niches…
Mull over what your niche might be if you want to have one
Are you a certain ethnicity? Do you have very large breasts? Are you able to pole dance? Is your voice unique in some way such as with an accent? These random questions all are in service of discerning if you have a niche you can use to make you stand-out. If you have a body feature that catches eyes, a voice that is unique, that is a niche which can help you stand-out from other performers and draw eager viewers to your cam sessions! On the other hand, you don't have to niche from the start either. You can just see if you end up falling-into one over time!
Talk with other cam girls and hear their thoughts
It is recommendable you join cam girl communities to talk with others and hear their thoughts on different aspects of the biz. Now, don't expect anyone to tell you trade secrets as you will in essence become competition for some of these women. That said, there should be many who are willing to talk with you honestly and openly about the pleasures and challenges you may face. Taking this step can help you learn from the mistakes of others as well so you can avoid the same errors as you start your very first live sessions!
Cam girl Community sites:
How to get ready to start performing:
Once you've considered all pros and cons, should you have decided you want to pursue a fun and profitable career as a cam model, you now need to get ready! There are a number of steps to take in order to be properly prepared to begin your journey and we will break those down now.
Research what cam site/sites you want to use
There are a number of cam sites you can perform on. They all have different methods of membership, payment, rules, and so forth. Take the time to explore as many sites as you can and find one or two that seem to be in-line with how you'd like your streaming experience to be. See if a site operates more with private shows, or tips, if it lets you have a store or not, and so forth. We recommend to start with Chaturbate which allows links to your external content stores like OnlyFans and ManyVidsin the profile. By being pleased with the website you are working on will make everything much smoother for you!
Good webcam sites to start:
Buy the proper camera, audio equipment and lighting (as needed)
Most computers these days come with webcams, but they can have really low-quality grainy images. It may be smart to invest in a higher-quality external webcam. Also, getting an external microphone can be smart (especially to catch all the sexy sounds you and your body will be making). Then, make sure you don't forget the lighting! If your broadcast takes place in a dark room how will anyone be able to enjoy you if all they see is a shadow? Make sure you have good video, good audio, and great 3 point lighting, because no matter how hot or sexy you are, if you can't be seen or heard, that's gonna hinder you.
Here is decent guide on how to choose the best webcam:
Some good webcams for quick start:
Look into additional ways to supplement your income
On some cam sites there are additional ways to get income, such as selling clips, selling clothing (like used panties), or doing custom requests. Some sites lack this but let you link to external websites where such things can be done. Also, some cam models make special Amazon wish lists of items they would like to own, and sometimes these are things that can then be used in shows by users more than happy to buy you some clothes or toys to show-off for them (use a PO Box instead of your address, however, for reasons touched on further below).
Places to sell your pics and vids:
Purchase some sexy lingerie, toys, other creative objects
You might be drop-dead gorgeous and have a stellar personality, but viewers like new and wild things and they like them often. For that reason, consistently having new clothes to wear as a striptease or exotic sex toys you can break-out will keep new viewers coming and devoted fans returning! Its a good idea to start using user-controlled toys which get activated when someone tips you.
Popular user-controlled toys every successful cam girl use:
Your first Live cam session
You've done all the research, picked a site you like, bought all the equipment, gotten some saucy clothes, stocked-up on sex toys, and you're ready for your first cam session. Right before you get raunchy on the web, however, consider a handful more points so you're totally ready as you kick-off your show!
Promote your "grand entrance"
To make sure you start things off with a bang, be sure to promote your debut as a cam girl! Create a Twitter account and start tweeting about how you'll soon be online, make posts on the website you'll be broadcasting on if that's an opinion, and otherwise get your name (well, your nickname) out there!
Watch your nerves
It's okay to be a little antsy when you start your first show. Anytime we start a new job we are nervous, so it is perfectly okay! Just keep calm, and remember, this is just the first time of hopefully many successful shows you'll be doing online.
Have Fun!
Yes, this is a business you're doing for yourself, but a job can be fun, so remember to enjoy yourself! After all, this is sex we're talking about and engaging in, one of the most exciting and pleasurable things in the World. Relax and get your rocks off while getting paid!
Don't hesitate to ignore or ban negative users
This is something you should keep in mind during your first session as well as every single one after. You should never hesitate to ignore or ban users who make you feel uncomfortable, are rude to you, or otherwise make your show a negative experience when it should be about you having fun and making money. Don't let any trolls sour this exciting career you've embarked on!
Things to remember:
After you've started your new cam girl job, there are certain things you want to be sure to remember and keep track of, as well as potential issues you should prepare for. Those will be delved into now.
Consistency is key to build a reputation and followers
Try to come online regularly or always at certain times on the same days, almost like if you were doing a shift at a business–because this is your own business, after all! If you maintain consistency, that will help you built a reputation and gain one of the most important and profitable things you can earn, a solid fan base. Knowing that there are certain men (or women) who will almost always log-on and pay to see your cam shows is key to having a steady income. Someone who shows up once and leaves a big tip is well and good, but treat your fans right because they are your lifeblood.
Ensure your privacy is protected
Never show your exact location. Also, never, ever give you exact address out to people watching your streams, no matter how much you, "Trust," them. 99% of people are kind and not a threat in the World, but that 1% who can pose you danger need to be accounted for. You should never give out any identifying information that would allow those who see you streaming into your personal life. Period. Consider using good cam model privacy and content removal services.
Content protection services:
Be ready for competition–lots of it
There are countless other cam girls out there, but that's okay! You are unique and undoubtedly have certain aspects to your appearance and personality that will appeal to men and women looking for their perfect idea of a person they want to have fun with. That said, you can't just expect people to flock to you. Advertise, network, and take advantage of any niches you fill. Stay consistent and realize that as with any career it is always hardest at the beginning. Keep with it, however, and before you know it you'll be looking back at when you started with a smile after having learned so much and hopefully having made a lot of money too.
Never, ever, forget the taxes
Cam sites keep track of every cent you earn because they need to pay taxes, and yes, you do too. Note down all your income and work-related expenses so that when 2021 arrives you're ready to file that 1099 tax form. Should you have multiple sites you utilize, you need to make sure it all is accounted for. It might be tempting to just report your income from a site with streaming and, "Leave out," any income from a video-clip site, but should you get audited at any point you'd be in major trouble.
Always file your taxes, and ALWAYS keep your receipts for things you buy for modelling to be able to write off your business expenses at the end of the year. Note things down to the penny.
Here is a very informative video on how to optimize your taxes:
Keep things fresh so you don't get bored
As time goes on and you develop a routine don't hesitate to try new things now-and-then. Even if you have a specific niche or kink you appeal to, it is okay to experiment just a little. Try a new role playing persona sometimes, bring your partner into the action if they are willing every little bit, and otherwise keep stuff edgy and fresh!
Enjoy your new profitable job!
If you're reading this sentence you have finished enmeshing yourself in this ultimate guide on becoming a cam girl in 2020. You also now have gone from being unsure where to even start to knowing basically everything necessary to begin a fruitful career which gives you financial independence, fun and freedom to work from any city/country in the world. Remember, you can always contact Camconsole team if you have any questions. We wish you luck and are honored to have been of assistance!